/ exhibitions / Pancosma
/ what goes around comes around
Animal nutrition experts Pancosma have been in business for over 60 years, quite a feat in this day and age. We've been working with them for around 14 of those years so as you can imagine we have a great working relationship.
They trust us – it's that simple – and we think that shines through our creative ideas. Recently, we've created a whole new look and feel for the brand, based on what the company does best – making animals healthier and happier.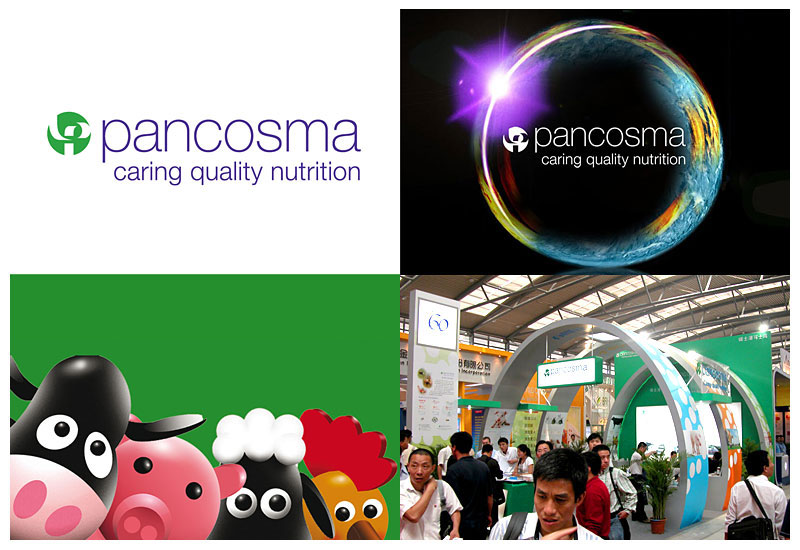 / exhibitions / Pancosma / what goes around comes around
/ what we did and how we did it
Pancosma had been through some changes so it was time to redefine the company with a look and feel that would really resonate with people. As you can see, we created the Pancosma animals and they've become the faces of Pancosma – capable of saying so much more than words ever could.
Pancosma is an international company and a world leader to boot, so the Pancosma animals have to work very hard – across different languages and cultures. They also have to be very flexible, so they can be used in lots of different ways.
For example, we recently created an exhibition stand for Pancosma, to mark the company's 60th year in business. Rather than box people in with a square stand, we designed a series of over-arching semi-circles to form a walkway – to reflect Pancosma's open and creative approach.
A picture really can speak a thousand words.