/ digital & video / Urban Digital
/ life in the fast lane
As the name suggests, Urban Digital uses digital technologies to produce advertising and POS. They use specially designed screens, made to fit perfectly on windows, or even across whole buildings, to broadcast dynamic, attention-grabbing moving images and sound. In other words, they've turned shop windows into giant TV screens, catching consumers' eyes and ears with video style ads and POS.
The UK's top 20 shopping malls have fallen in love with Urban Digital and it's not hard to see why. The question was, how could we help the company to find even more customers?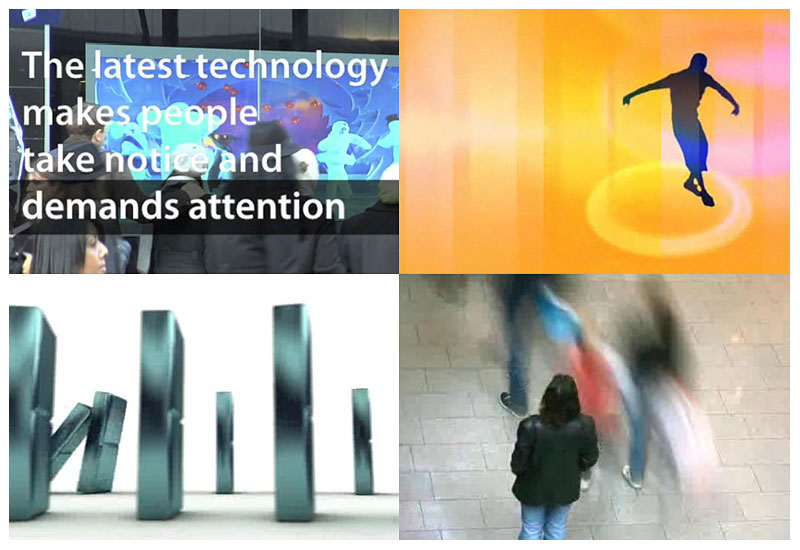 / digital & video / Urban Digital / life in the fast lane
/ what we did and how we did it
We wanted to include a really strong element of movement in our ideas for Urban Digital so video seemed like the natural answer. In addition, we wanted to get to the heart of how Urban Digital could benefit new customers, so we got the answer straight from the horses' mouth. Or more accurately, from the mouths of consumers – the very people that businesses want to target.
We shot a series of vox pops live from London's Oxford Circus, filmed as shoppers walked by one of Urban Digital's installations. By capturing their natural reactions we got a series of real life testimonials, full of genuine enthusiasm and opinions. The vox pops gave the video a natural 'script', combined with street-style moving images and a pulsating soundtrack, reflecting Urban Digital's vibrancy and innovation. We used the vox pops movie as the homepage for Urban Digital's website – bringing the company alive online, from the very first hit.