/ literature / NEC
/ all systems go!
When business communications specialist NEC came to us to help them launch their latest communications system we were only too pleased to help. For one thing, NEC has been a client of ours for a long time now…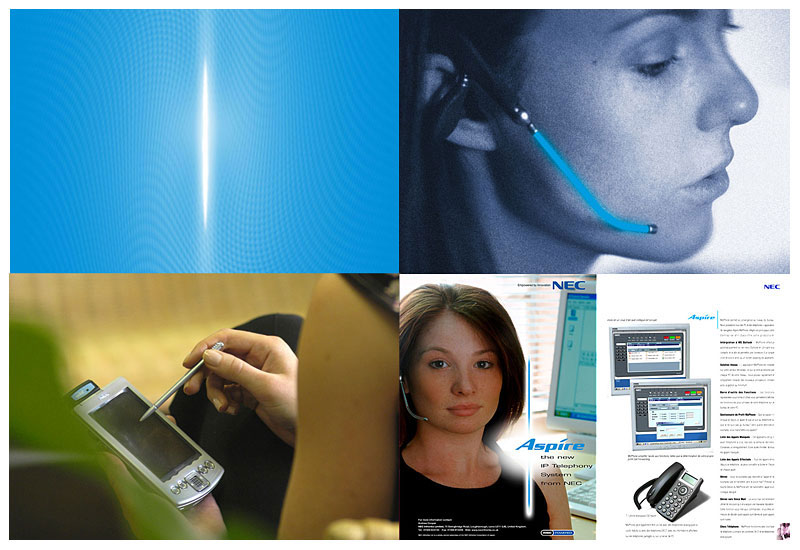 / literature / NEC / all systems go!
/ what we did and how we did it
After talking to NEC and getting to the bottom of what they really wanted to achieve, we decided to move away from the traditional product led approach often used in B2B marketing.
Instead, we went for graphics that communicated the fast-moving and dynamic nature of the new system and the NEC brand itself. After all, the launch materials were aimed at business leaders and decision-makers so it was much more important to get across the system's benefits and intrinsic value, rather than simply showing the product.
Our new approach really helped NEC to stand out amongst the competition, whilst getting the message out there that they're a very innovative and vibrant company.