/ advertising / Nottingham City Council
/ shouting from the rooftops
Winning work is always great but when it's about making our hometown a world design capital – well, can you even call that work?
Nottingham City Council chose us to help them bid for Nottingham to become World Design Capital 2012 recently and as you can imagine they needed the whole shebang in terms of graphics – most of which were used outside.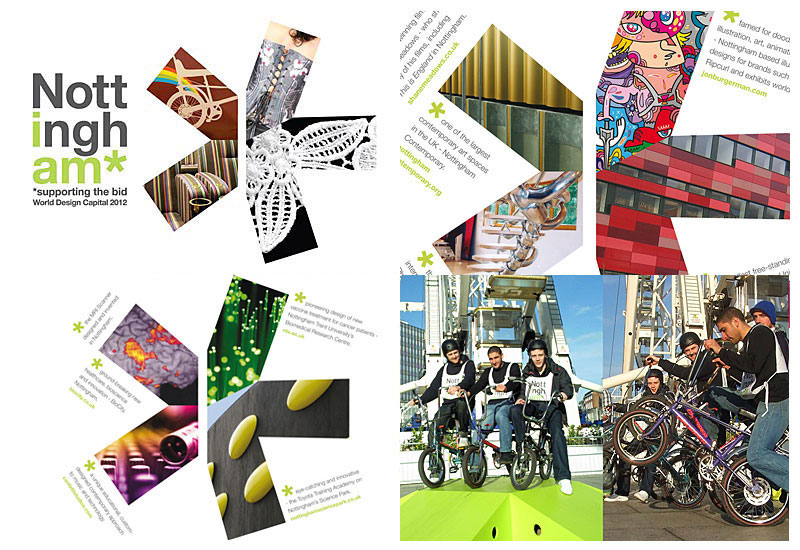 / advertising / Nottingham City Council / shouting from the rooftops
/ what we did and how we did it
We let Nottingham's creatives do the talking, especially the up-and-coming young talent that represents the city's future. We kept things simple too by highlighting the phrase 'I am *' – in the word Nottingham.
In this way, our graphics provided the city with a rallying cry – 'I am Nottingham' – whilst giving individuals a voice. The phrase 'I am *' invited everyone to get involved and finish the sentence – making the campaign truly engaging.
For the launch of the bid, we went one step further and let one of Nottingham's most famous creative ideas do the talking. Yes, people got the chance to ride Raleigh Choppers around the city's Old Market Square!
That's what creativity is all about. Ideas that people love.