/ advertising / Pancosma
/ even more animal magic
Yes we love animals… but Pancosma is a world expert in animal nutrition so there is definitely method not madness behind our ideas.
We think Pancosma is a great example of how we get to the heart of what our clients are all about – and express that in a way that really helps them. On paper, Pancosma supplies palatants, bioactives and flavourings to the animal feed industry. In reality, Pancosma makes animals around the world healthier and happier.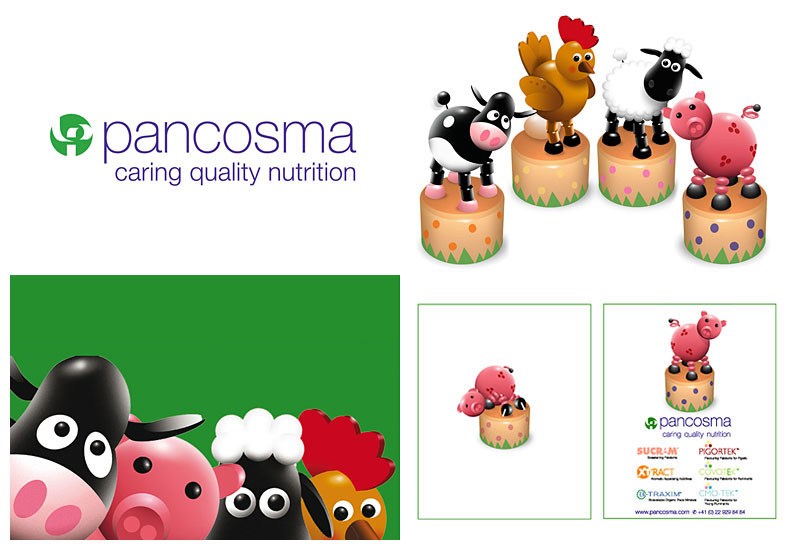 / advertising / Pancosma / even more animal magic
/ what we did and how we did it
By focusing on what Pancosma really does, we came up with a way of connecting with people – people whose businesses rely on the same goal as Pancosma's – making animals healthier and happier. The animal characters have quickly become recognisable as the faces of Pancosma, helping the company to grow and diversify. Plus, because the ads are so visual they work in countries around the world – regardless of culture and language. After all, animals are universal – as is warmth and humour.
"The advertising campaign has made a great impact. It immediately breaks the ice. More than that, it gets to the heart of what we do, making animals healthier and happier. And making the business more profitable."
Gavin Raper, Sales & Marketing Director, Pancosma